KAJA-DISK CATALOGUE
At present, all Kaja-Disk recordings are released on professionally produced CD-r formats. All disks come in hand-printed gate-fold card cases.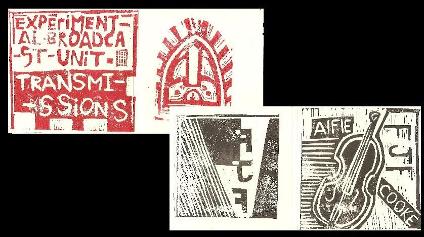 Purchasing CDs
You can purchase CDs directly through the website using the 'buy now' button for the relevant CD on the releases pages. This will then take you to Paypal's secure site. Alternatively, you can buy using Paypal direct by sending payments through to alfiecooke@aol.com . Please ensure to use the message box to let us know which CD you require and your address details.
CD prices include worldwide shipping.
Please note that due to occasional glitches, the prices on the sight may appear in dollars. Please ensure when making your payments that the price is listed in £.
The current price for all CDs is £6.00
CDs are available for purchase through the online store page. http://www.katali-editions.co.uk/kaja-disk-cdr-releases.php
Below is a list of the current catalogue.
KJCD001 - Free Jazz-Forms: Alfie Cooke
KJCD002 - To Bill Dixon: New Sound Ensemble
KJCD003 - (in preparation... still)
KJCD004 - (in preparation... still)
KJCD005 - The Barley Mow: The Poulter-Cooke Duo
KJCD006 - coming soon
KJCD007 - coming soon
KJCD008 - Transmissions: Experimental Broadcast Unit
KJCD009 - coming soon
KJCD010 - In The Kitchen: Alfie Cooke