KATALI EDITIONS MUSIC PUBLICATIONS
All prices include p&p to the UK.
Please e-mail for alfiecooke@aol.com prices for the rest of the world.
Beginning Free Improvisation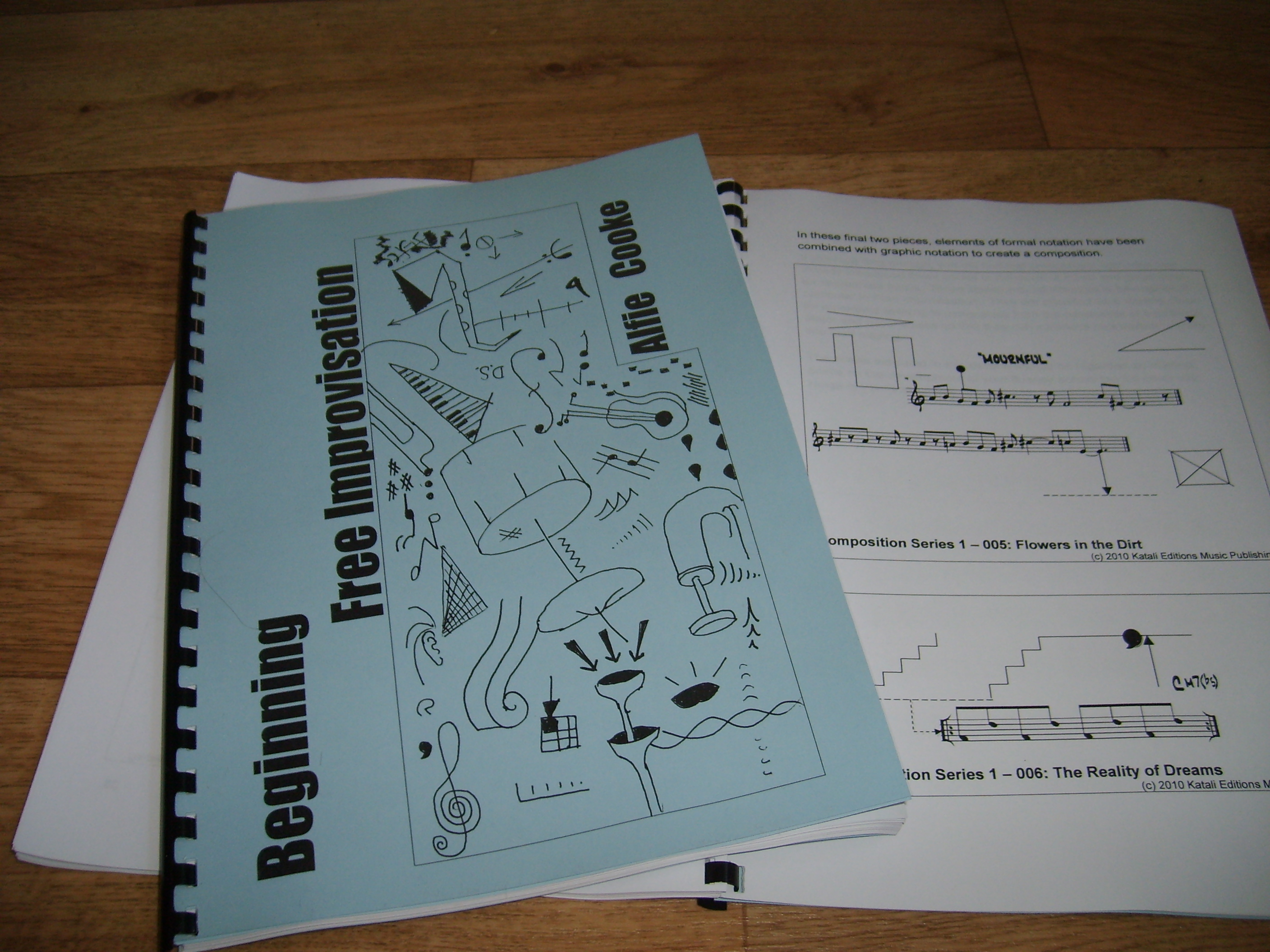 £ 7.00
Beginning Free Improvisation is Alfie Cooke's first book on music theory. It contains ideas that he first developed as a way to move from the use of chords and scales as the basis of improvisation. Several of the pieces contained within it use a form of graphic notation combined with standard notation methods.
Music from Within A Rogue Nation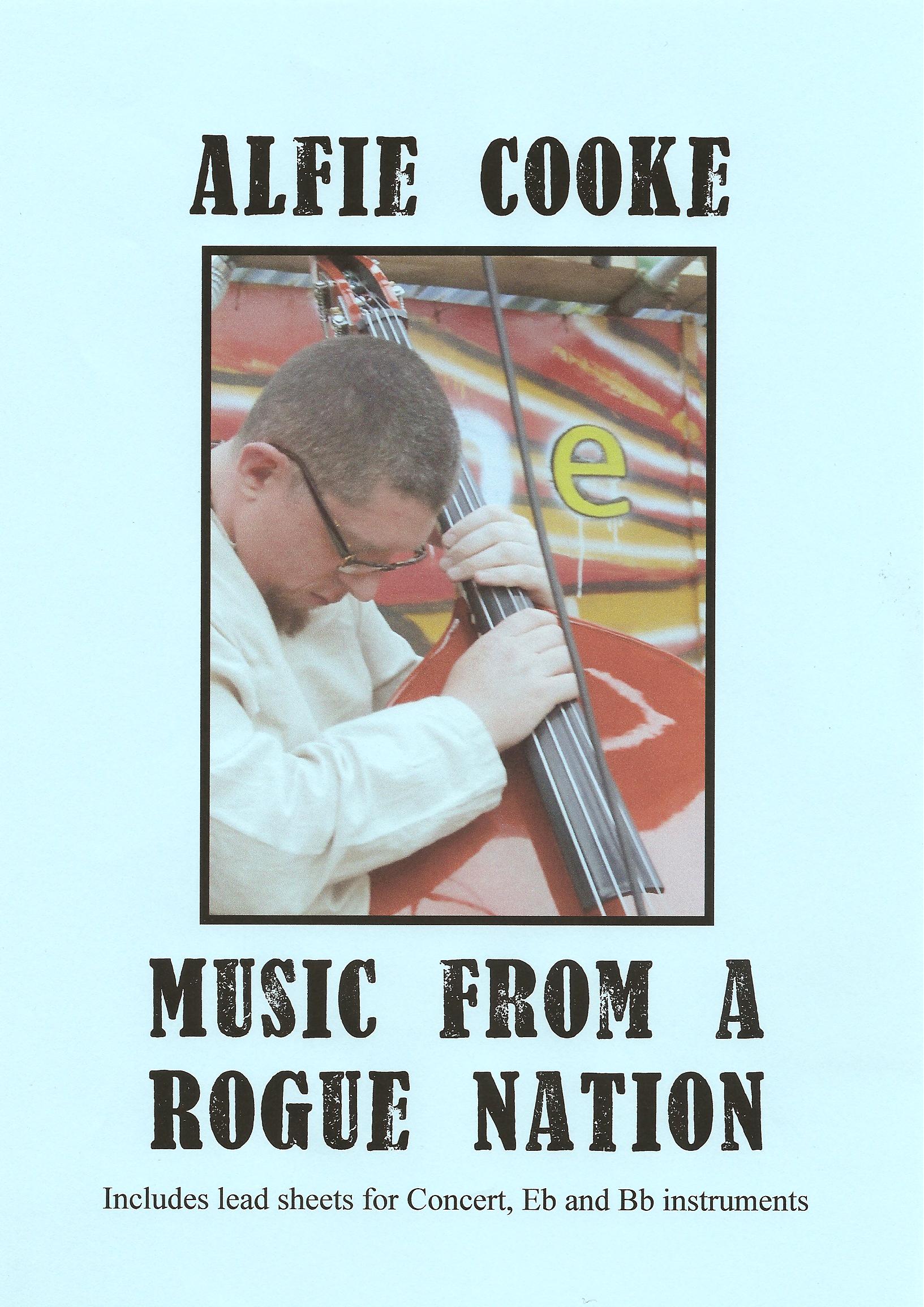 £ 7.00
Alfie Cooke's suite of pieces depicting the violent and illegal activities of the US and British government's around the world. Originally composed for jazz ensemble "The New Jazz Rebels", these pieces have since taken on a life of their own in various guises.
This book contains parts written in C, Eb and Bb.
Alfie Cooke Song Book Vol. 1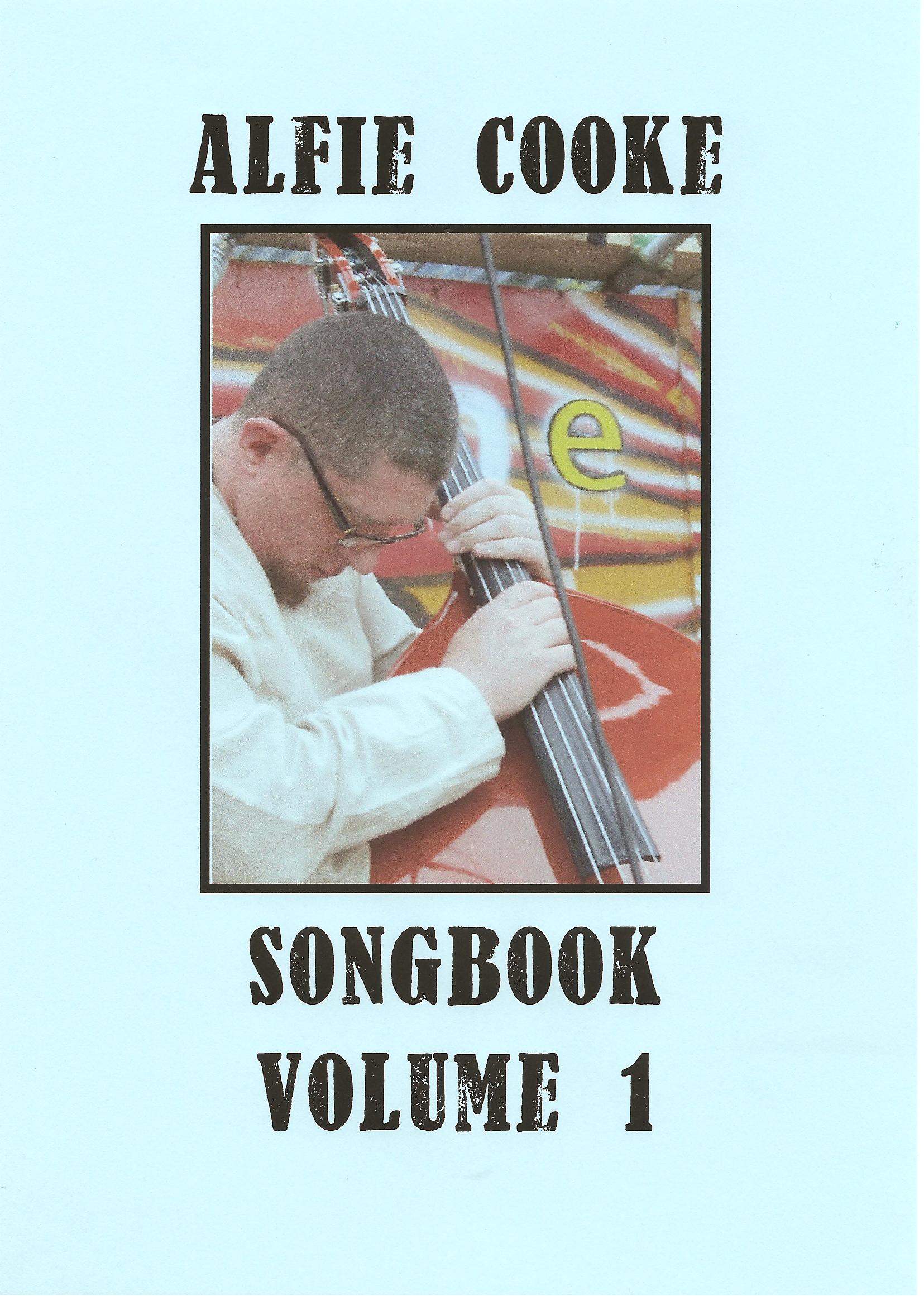 £ 10
Over the years, Alfie Cooke has composed hundreds of pieces for small jazz ensembles. We are pleased to announce that Volume 1 of this material is now available.
Seven Pieces for Solo Saxophone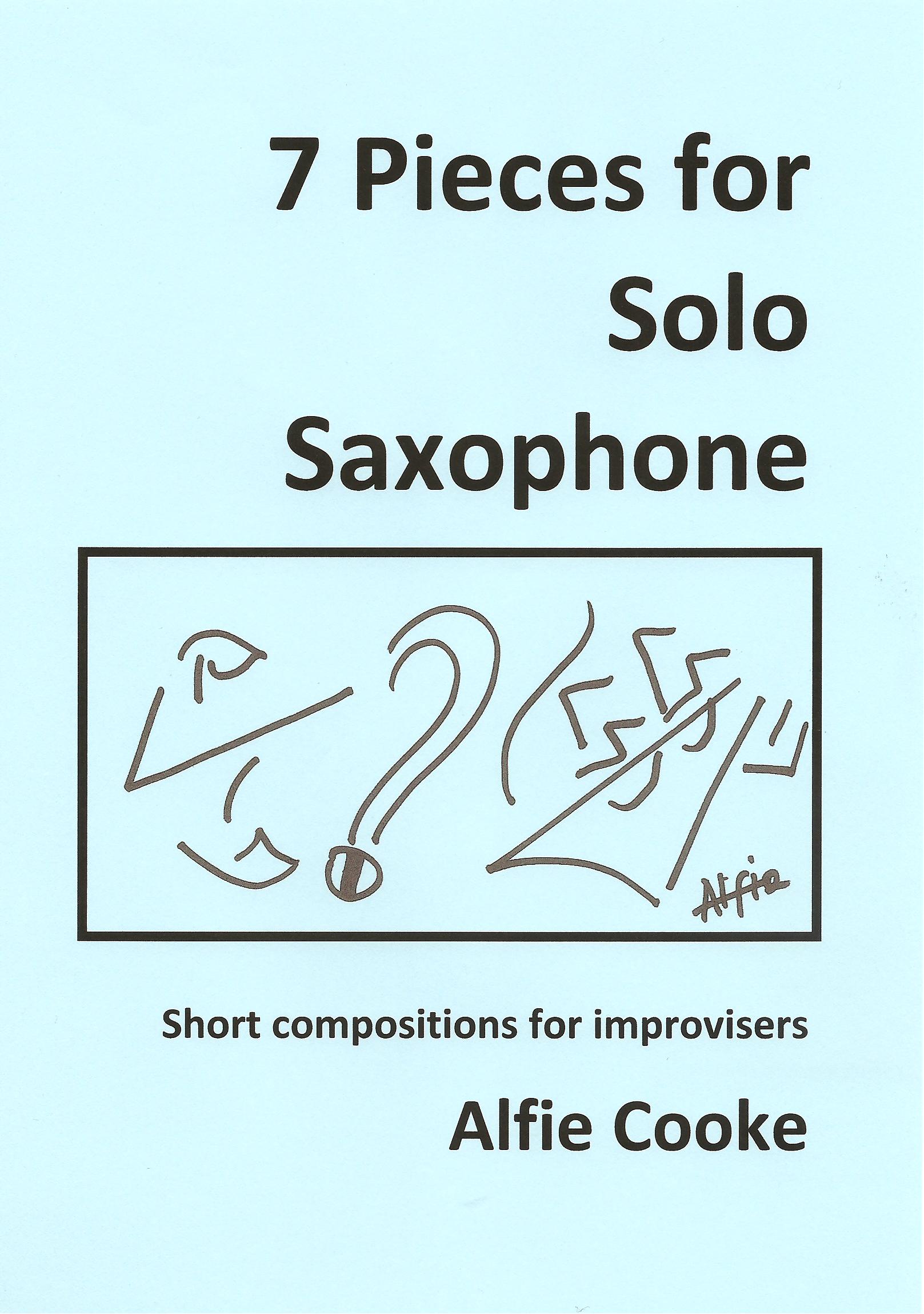 £ 3.99
These 7 short pieces were composed as performance material for improvising saxophonists.
Sonata for Flute and Strings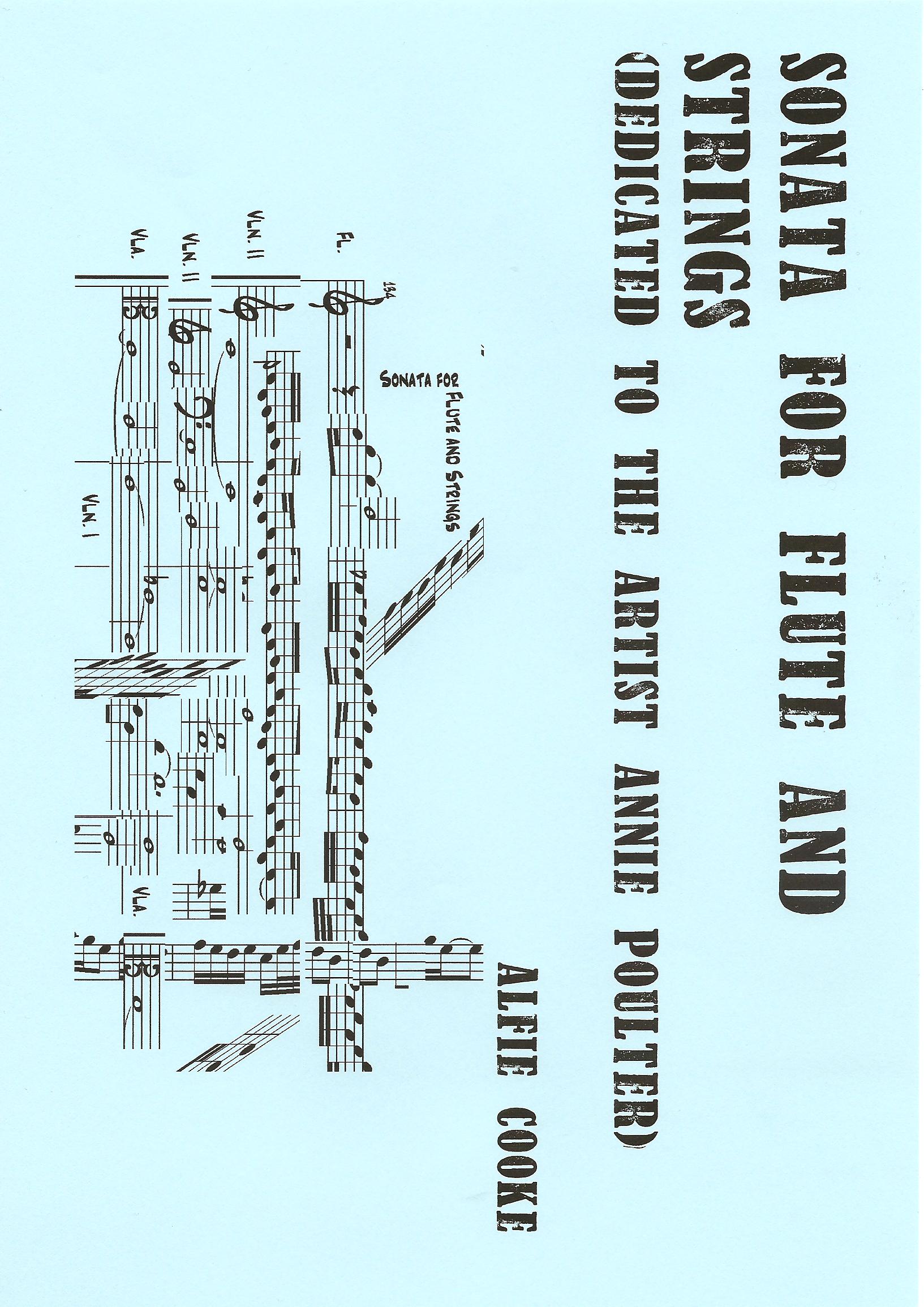 £ 3.99
Sonata for Flute and Strings is one of several pieces that Alfie Cooke has composed especially for the flautist and artist - and also key member of New Sound Ensemble) Annie Poulter.
Fragments of a Memory: The Art of Annie Poulter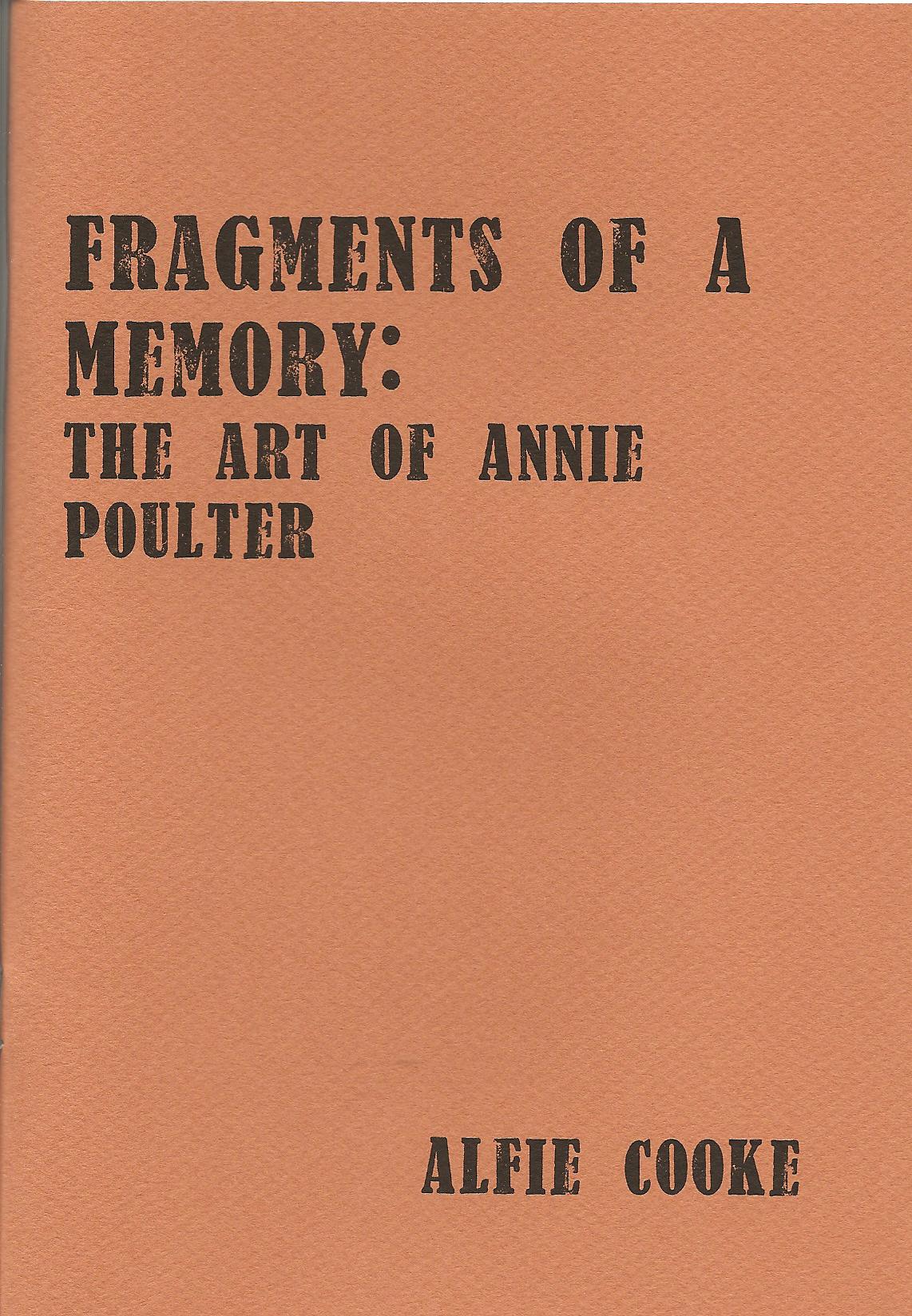 £ 5.00
The first book to be published on Annie Poulter's work as an artist. This short book (41pp) covers the period from 2008-2010 and includes colour reporductions of several of Poulter's important works from this period.
Unknown Languages by Alfie Cooke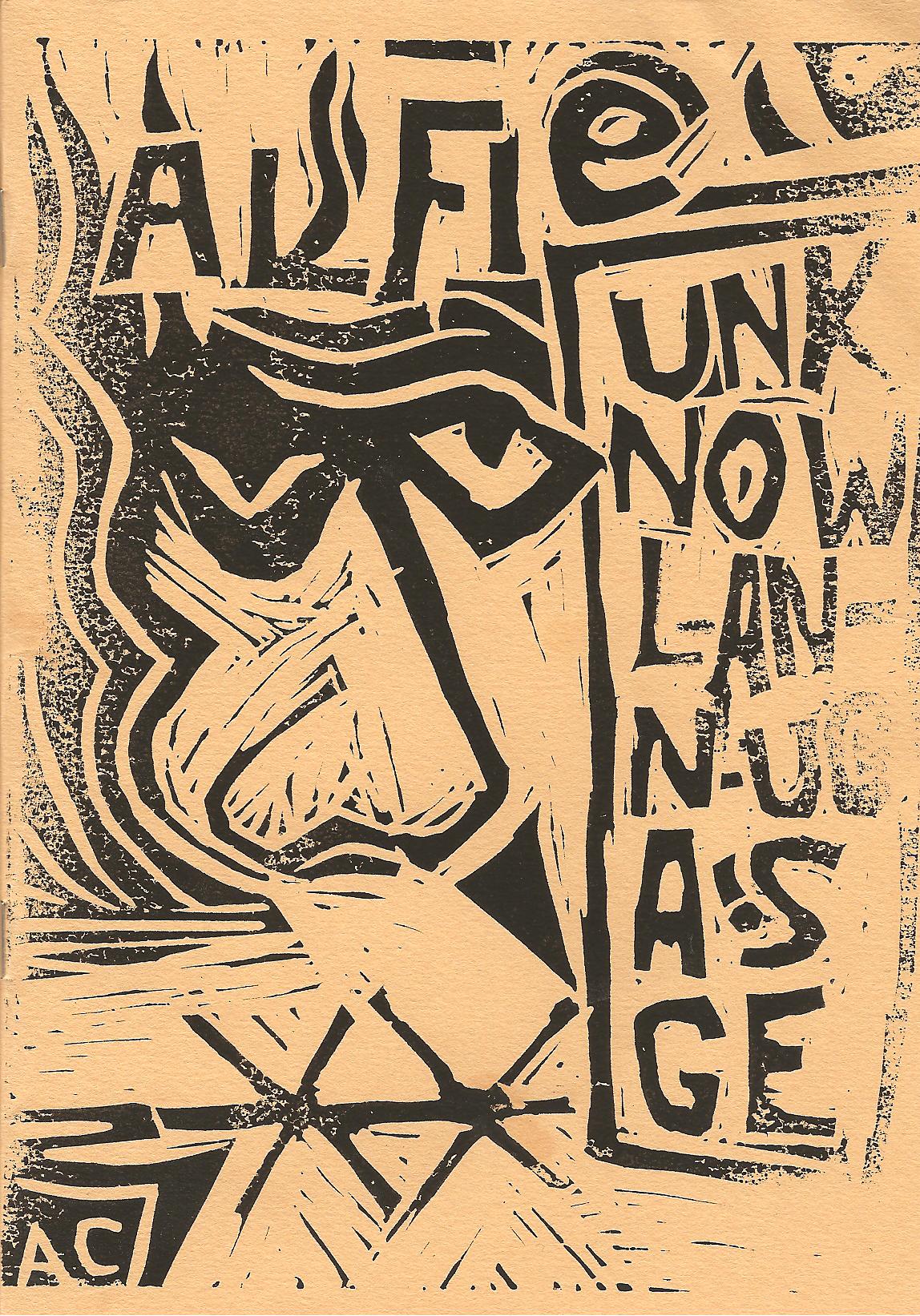 £ 5
Alfie Cooke's last volume of poetry was published back in 1997 by Hangman Books. This second volume has been a long time coming - and possibly the reason for this is that it is not written in any known language! This is the language of dreams, beyond the surrealism of mere images, these poems are built on the sounds heard inside the subconcious.
Derelict (voices) - photography by Katherine Cooke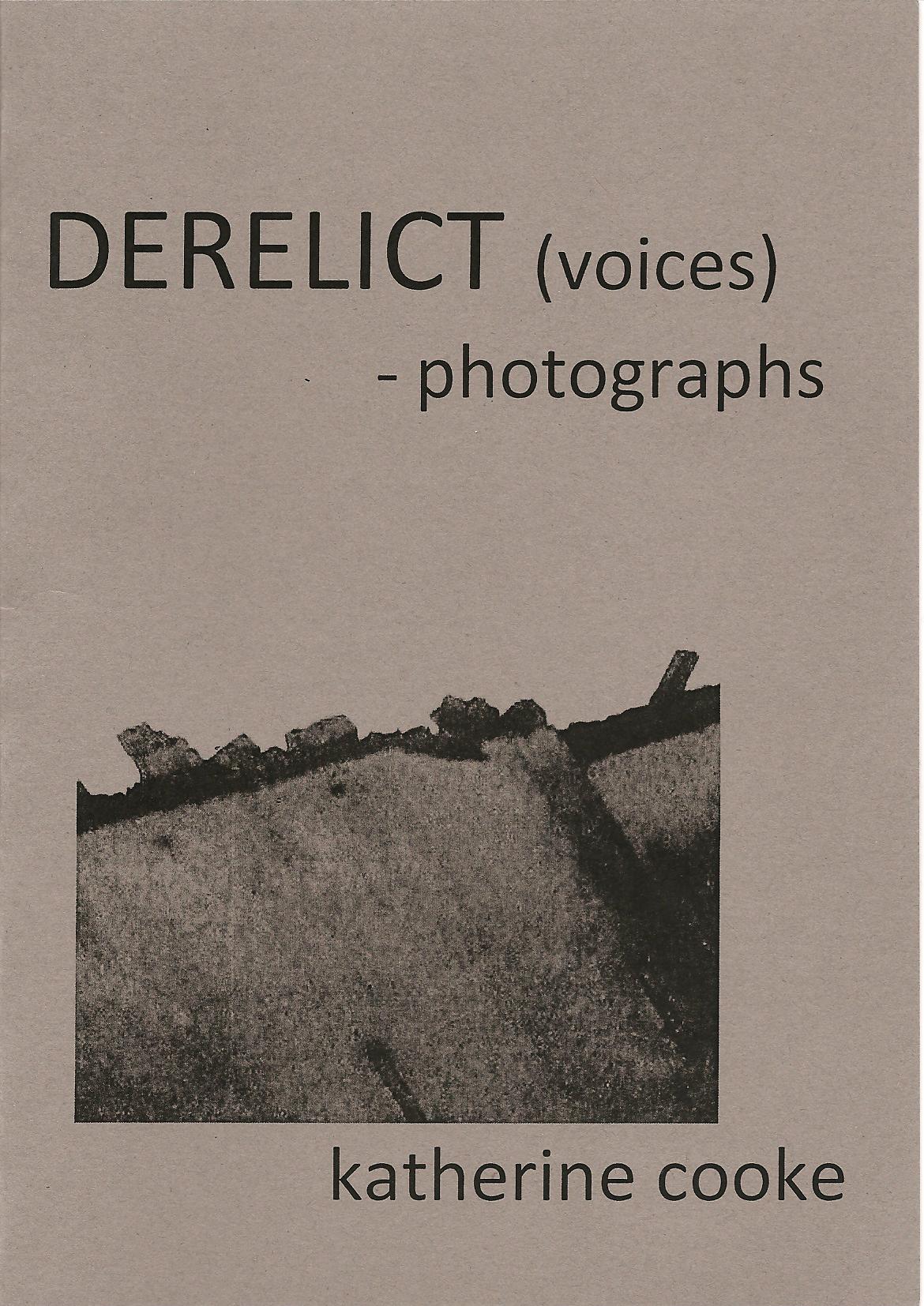 £ 6.00
There are those that like the look of a good portrait, a smiling baby, maybe the lush green landscapes... Then there are those that don't. We're none too sure what side of the picket Ms Cooke sits but it is certainly a dark place she's looking into. This collection of photographs - her first to be published - brings together some of the more sinister aspects of the landscapes we leave behind, each image revealing a story as yet to be heard.
The Disposable Actions of a Purgatory Love by Alfie Cooke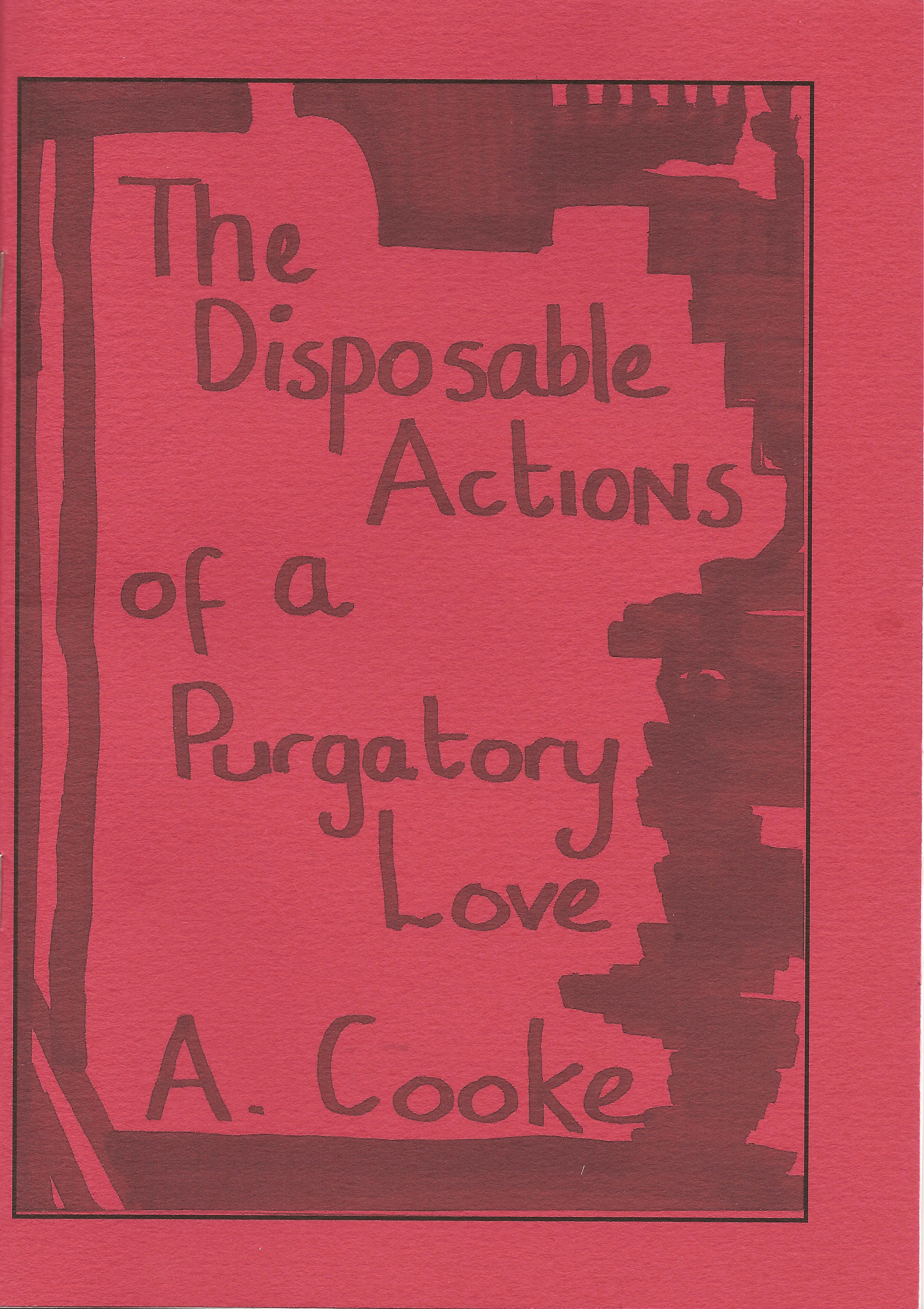 £ 3.99
When we first began publishing material by Alfie cooke, it was the purely musical world that was our focus - he has written some pretty nifty pieces over the years - and gradually we expanded to include some of his work in other areas - art and religion being among the first few. But then, more by accident than anything else, we stumbled on some of his 'fiction' writing. The inverted commas are there for a reason. When stepping into the world of the imagination, words seem to cease to the things we once knew them to be. The world of Alfie Cooke is a strange place. A very strange place.